BWI Commercial makes commercial doors lively and inviting. You shouldn't have to compromise style and elegance for safety and BWI Commercial understands that and makes it possible for you to have all of your desired elements in one door. Ideal for any setting, BWI Commercial's line of Mesker, Masonite, TruStile, Lemieux and Mohawk doors provide durability, insulation, style, and safety in a wide variety of color options and finishes. Also available are outstanding frames and door hardware, guaranteeing all of your door needs will be met. In addition, BWI Commercial supports green building and sustainability.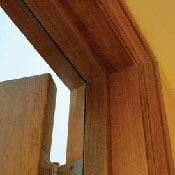 Frames are an imperative part to your building – without a frame you wouldn't be able to mount a door. Frames are not something that should be overlooked as they create stability as well as enhance appearance and safety. BWI Commercial offers a wide selection of high quality, attractive frames. The superior components that go in to the engineering of the metal frames are designed to give you a long lasting frame life as well as exceptional finish and fit. Metal frame finishes include welded, knock-down, cut-and-notch, adjustable metal and specially fabricated frames. There are also endless design choices for wood fire-rated openings. A unique sealing system is an available option, which is built into the door edges. The door and frame form a fire-rated seal, which you have the option to make visible or concealed, so you don't sacrifice style for safety. Also available are hurricane door frames, providing great strength and durability, as well as glazing frames to match panel modeling. Whatever your frame needs or desires are, BWI Commercial has a solution that is practical for protection while adding beauty.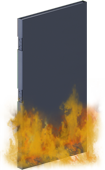 BWI Commercial offers Hollow Metal doors. However, these doors are not actually hollow – these steel doors come with a choice of core materials, and different style and color options. Also available are metal doors with a range of fire and sound ratings. While steel doors last longer and provide you with insulation, they are also recyclable, allowing you to go green with your door choice. In addition to Hollow Metal doors, molded interior doors are also available that resist warping, cracking, or shrinking. Already primed and ready to be painted, choose from a wide variety of panel styles, glass design options, and materials. Your molded interior door will have the look and feel of a traditional wooden door; however you can reap the many benefits by choosing BWI Commercial's Masonite Interior Doors.

Stile and rail door construction can be seen in older buildings, dating back to 1760. BWI Commercial's TruStile and Lemieux wood doors are carrying on this technique. Two separate components, stile, a vertical piece of the door, and rail, a horizontal piece of the door, give you a number of advantages including flexibility, craftsmanship, and stability. Stile and rail doors have sound-deadening qualities and are lighter in weight, being a top choice for interior and exterior doors. Another option, NVS (no visible seam) doors, is three times stronger than steel doors, is less expensive, and is more attractive. These continuously welded doors come with a lifetime weld guarantee. Last but not least, the Mesker Slide Lock Door fits almost every door frame, regardless of hinge or lock height. Replacing a door is no longer a hassle!

You May Also Like...
How to Choose a Winter Deicing Agent