Paving jobs can be some of the most difficult jobs to land. It seems as if everyone with a shovel and van is now a paving stone installer. This has beaten down the installed prices to all time lows. It has made it very tough for professional installers to make money on what was once a very lucrative business. Add to this that prospective customers are becoming more and more savvy about the available products and everyone wanted tumbled pavers though no one wants to pay extra for them.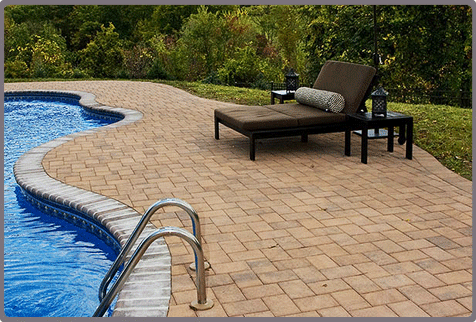 With these facts in mind we have established a relationship with the LibertyStone Paving Company. LibertyStone is a premium line of paving stones and segmental retaining walls, whose colors and textures are 100% interchangeable and compatible with each other. It features strength, easy installation and incredible versatility at an economical price. While not quite as well known as Nicolock or Cambridge, it has a very strong reputation as a quality paving stone. The color blends are sharp and vivid and the quality of the stone is as good as or better than the well known competition. LibertyStone avails us to produce a product line which allows us to sell a random tumbled paving stone at a price point of less than $3.00 per square foot. To be able to offer prospective customers a tumbled paver at about the same price as a traditional paver should allow you to close more sales.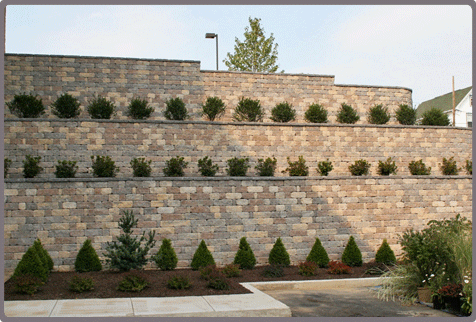 LibertyStone also offers several retaining wall choices that have the same benefits of the superior function at a highly competitive price. There are styles that go from the very functional commercial block that rival the "keystone" brand to the tumbled walls that are the rage in high end residential construction. LibertyStone is the perfect complimentary companion for your customer's home or business adding permanent value and beauty.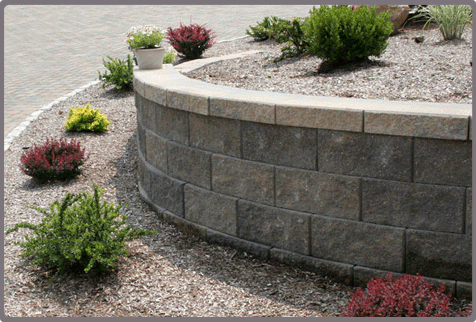 Come on into Pioneer and speak with the salespeople about this exciting product line.