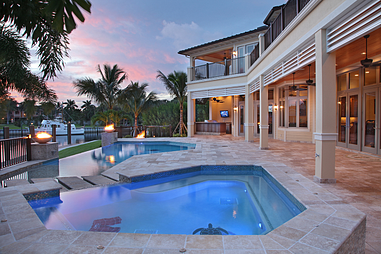 Character, elegance, eye-catching, long lasting, low maintenance – aren't these all qualities you would like to see reflected from the stone or marble you have installed in your home? Majestic Stones Traveritne & Marble features a collection of beautiful tumbled marble & tumbled travertine that is sure to leave a lasting impression and keep you 100% satisfied. With a wide range of color variations, there is no need to look any further for the high-quality stone or marble you have been searching for.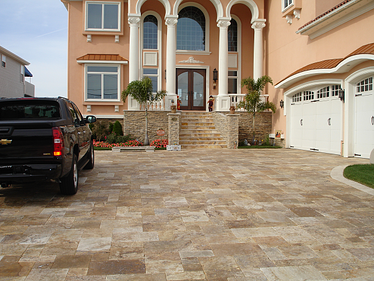 In addition to its appeal, the tumbled stone that surrounds your pool or driveway is completely safe. Even when wet, you won't have to worry about slipping or skidding. The durability of the stone is stronger than concrete pavers, and the low maintenance factor will save you money by lowering ongoing costs. There is no need to worry about your children burning their feet walking on your patio either, the stone stays cool even in hot temperatures. In colder temperatures, you won't have to worry about cracking or breaking.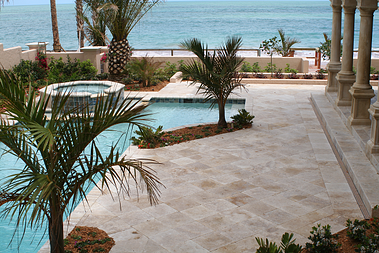 Let your home stand out from the rest. At Pioneer, we can provide you with 16 distinct patterns that you won't find anywhere else. Choose from 8 different colors. Each color has its own unique look, and can help create the atmosphere you desire. Whether you're looking for a natural or rustic look or maybe something a little more elegant or calming, you are sure to find a fitting color combination for your home. With a wide range of patterns to choose from, you can feel confident your home will not look like your neighbor's.
For more information on the collection, contact us!